Today I am going to tell you How do I upload high-resolution photos on Facebook? you people about a setting from which you can upload your photo in Full HD Quality on Facebook.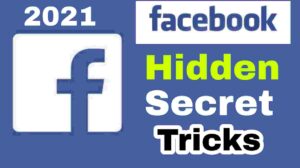 If you use Facebook, you must have seen one thing often, there will be some friends on your Facebook who always upload their photos on Facebook in a very good quality, do you know how to do such a good quality Uploading photos, in this post today, I am going to talk on this topic, as well as you will also tell people how you can post a Facebook par HD photo jaise post.
If you want to know how on Facebook you also post any photo in Full HD Quality, then read this article till the last.
Also, what are the advantages of posting Full HD Quality photos on Facebook.
So, first of all, tell us about the benefit of posting Full HD Quality photos, friends, when you post any of your photos on Facebook, even if you edit those photos properly then you post them, still you When you see that photo on Facebook, there will be a lot of change in the quality of that photo. That photo will look very low quality before, the photo looks like torn, but if you have enabled HD Photo on Facebook, then it will not happen at all when you post your photo in full HD edit, then someone in that photo There will be no change, it will be seen only in Full HD.
This is a very big thing, because often it happens that if you see the photo that you have uploaded on Facebook a few years ago, then at this time, the quality of the photo will look absolutely useless, so you will not see the photo properly. Enable photo is very important for every Facebook user.
To enable HD Photos, you have to open your Facebook, and go to Facebook Settings.
After going to the settings, you have to go all the way down there, you will see an option of Media and Contacts, you have to click on it,
Then you will see a lot of options where you will also get these two options Upload Photos in HD and Upload Video in HD to enable both of these, after these two options are enabled, when you do whatever photos and videos on your Facebook It will upload Quality of HD.
So friends, it was very important to enable this setting for Facebook users because many of our friends were facing low quality photos.
So, hopefully, this information Facebook par HD photo kaise post karte hai, you people would have liked it a lot, if you have got a little knowledge after reading my post, then you have only one request from this post of your friends logo. This problem is definitely going on with us, share HD Photos uploading to Facebook.
….. Thanks For Reading ……